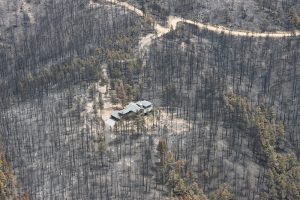 "Your Home Can Survive a Wildfire" is a new video in a series of productions for the Wildland Division of the National Fire Protection Association.  In this program, Jack Cohen, Research Physical Fire Scientist with the USDA Forest Service Missoula Fire Sciences Laboratory will provide some simple guidelines on applying the principles of the Home Ignition Zone to your property.
For over twenty years, BlueStar has produced videos designed to keep wildland firefighters safe, improve firefighting effectiveness, and help homeowners learn how they can protect their homes.
BlueStar's videos have helped medical device users learn how to use their equipment, hospitals educate their patients, and marketers describe the features and benefits of their products.
Ask us how we can help tell your story!